INDIVIDUAL PRACTITIONERS & THERAPIES IN LOS LUNAS, NEW MEXICO
Day Spa and Salon in Los Lunas, New Mexico
The Spa currently provides treatments and services offered privately by individual practitioners who specialize in traditional therapies as well as new methods of reducing pain, anxiety, and stress. Each practitioner is available to discuss your specific needs and customize a treatment to meet those concerns.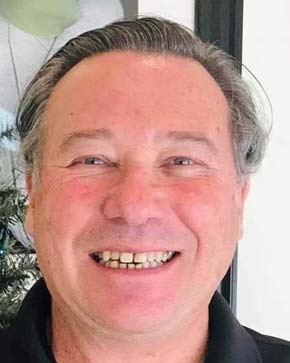 Massage by Pierre-Andre, LLC
Originally from Paris, France, Pierre-Andre Thebault has been living in New Mexico for 40 years but enjoys traveling home when he can. For the last 9 years, Pierre has been providing massage services at the Garden Gate Day Spa. His passion is to relieve pain by finding out which muscle, tendon, or nerve is causing an issue. Specialties include Sports massage, Myofascial, trigger points, reflexology, and CBD pain relief massage.
---
Dr. Misti Whitehead, Doctor of Oriental Medicine
Dr. Misti has over 15 years of experience in Oriental Medicine. Before starting a private practice in Texas in 2008 and later moving to New Mexico where she is currently in practice for the past 12 years, Dr. Whitehead completed two internships at the Chengdu Teaching Hospital of Traditional Chinese Medicine in Chengdu, China in 2005 and 2007. Misti worked with leading doctors in the field of diabetes, gynecology, and pain management. She graduated from one of the top Oriental Medicine schools in the nation, AOMA Graduate School of Integrative Medicine in 2008. Dr. Whitehead continues to receive advanced training in acupuncture, natural cosmetic treatments, Chinese herbal formulas, Chinese medical massage, and Functional Medicine.
---

Massage by Angela Hernandez
Welcome, Angela Hernandez! Offering comprehensive treatment planning beyond the traditional services of massage therapy. Anglea has an integrated therapeutic approach utilizing various massage techniques to identify, assess, and treat clients as a whole person. Treatment plans are created to foster active communication between client and therapist to better understand and treat the body. Angela listens, adapts, and works together with you to create change and reconnect your mind, body, and self. She inspires to have a positive impact on your overall health and wellness. Services with Angela are handled directly with the service provider. Payment for services will be accepted by Angela and are not be processed through the GGDSS. The use of spa amenities is not included. To Schedule a service please Call/text (505) 401-8789, or Book Online
---

Body Sculpting by Alejandra
I have a passion in creating beauty from within, so it can reflect on the outside & make you feel confident in your own skin. Your temple is a reflection of my work, which I take pride in. So trust the process and let yourself be beautified and pampered.
---
Lash Extension & Skin Care by Heather
Heather Sanchez was born and raised in Albuquerque, NM. She recently graduated from Paul Mitchell in Aesthetics and is a 3x Certified Lash Specialist. Heather has always been devoted to her work as an EMT, but always had a love for the beauty industry. Her passion for doing skin care and lashes stems from wanting people to be confident in their skin. She strives to be the best at what she does and offers her best skills to each and every one of her clients