INDIVIDUAL PRACTITIONERS & THERAPIES
The Spa currently provides treatments and services offered privately by individual practitioners who specialize in traditional therapies as well as new methods of reducing pain, anxiety, and stress. Each practitioner is available to discuss your specific needs and customize a treatment to meet those concerns.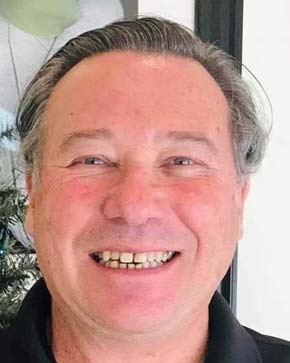 Massage by Pierre-Andre, LLC
Originally from Paris, France, Pierre-Andre Thebault has been living in New Mexico for 40 years but enjoys traveling home when he can. For the last 9 years, Pierre has been providing massage services at the Garden Gate Day Spa. His passion is to relieve pain by finding out which muscle, tendon, or nerve is causing an issue. Specialties include Sports massage, Myofascial, trigger points, reflexology, and CBD pain relief massage.
---

Massage by Angela Hernandez
Welcome, Angela Hernandez! Offering comprehensive treatment planning beyond the traditional services of massage therapy. Anglea has an integrated therapeutic approach utilizing various massage techniques to identify, assess, and treat clients as a whole person. Treatment plans are created to foster active communication between client and therapist to better understand and treat the body. Angela listens, adapts, and works together with you to create change and reconnect your mind, body, and self. She inspires to have a positive impact on your overall health and wellness. Services with Angela are handled directly with the service provider. Payment for services will be accepted by Angela and are not be processed through the GGDSS. The use of spa amenities is not included. To Schedule a service please Call/text (505) 401-8789, or Book Online
---
Yulissa Galindo-Gonzalez, Cosmetologist
Hello my name is Yulissa Gonzalez, I am a Licensed Cosmetologist at the Garden Gate Day Spa & Salon. I recently graduated from the Aveda Institute of New Mexico in 2022. My passion for glam and beauty started at a very young age. My memories go way back to being a little girl, I always knew that making people feel beautiful is what I loved and to be able to turn it into my career is such a blessing. I am happy to offer a variety of services providing skin, nails and hair care here in my hometown of Los Lunas, NM. I truly believe that beauty brings happiness to the soul. I'm excited for the journey to come & pleased to help my clients feel and look their best. Book Now! También habló español será un placer!
---
JoAnne Angel, Esthetician & Reiki level 1
My name is JoAnne Angel. I have an extensive and diverse training in Massage Therapy, Body Therapies and Skin Care. My passion is Healing and Beauty. I understand how the American culture is conditioned to believe that Massage and Esthetics are only for luxury, but I encourage you to look into all the benefits: such as relief of muscle tension, improved blood and lymph circulation, skin and total body wellness, and an enhanced self image. Each service is customized to ensure a unique, healing, and affordable experience.